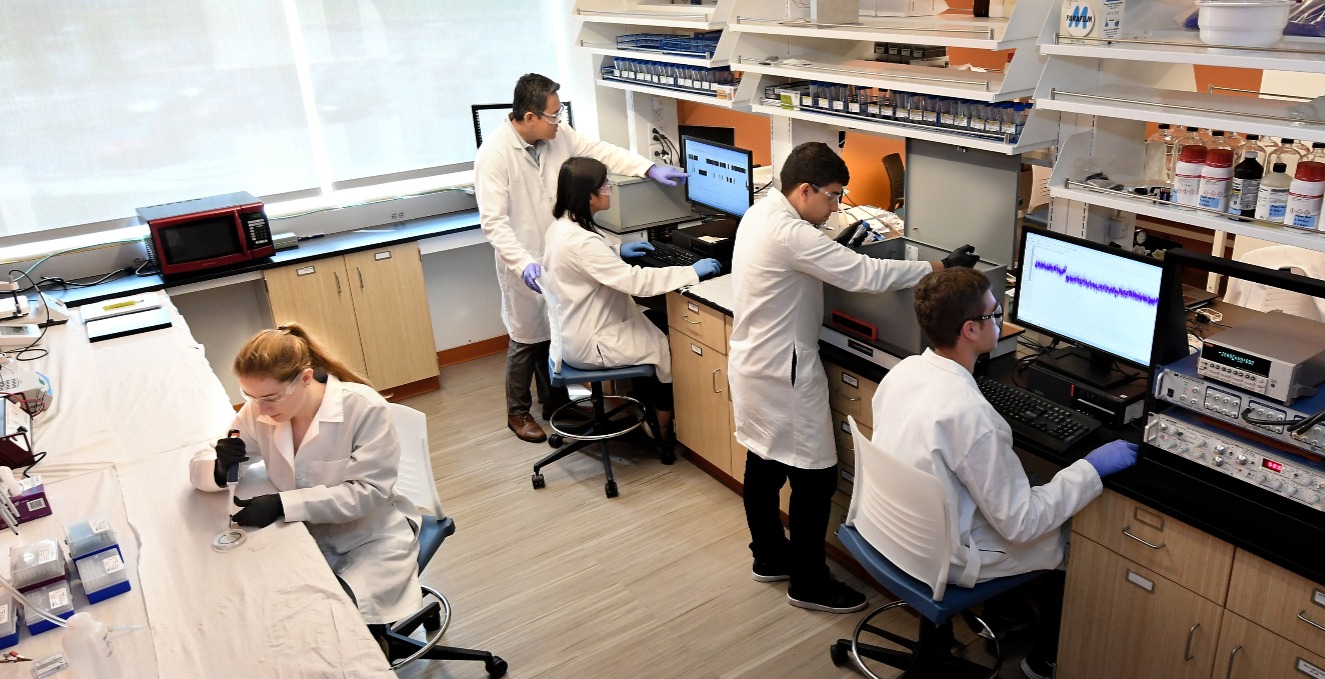 Our Ph.D. Students
Our Ph.D. students in Cell and Molecular Biology are encouraged to participate in self-directed discovery. They are empowered by actively engaging in independent, hands-on exploratory research. Meet our students and find out what innovative discoveries and new knowledge they are generating in our state-of-the-art labs.
Claire Corbett, B.A.

Ph.D Student

Claire graduated from Rowan University in May 2017 with a bachelor's degree in Psychology. Claire joined the GSBS Ph.D program in biomedical sciences in the Fall of 2017. After completing her lab rotations, Claire joined the Loweth lab in the spring of 2018. Claire's project is focused on investigating the role of the basolateral amygdala (BLA) in the expression of incubated cocaine craving, with a focus on assessing sex differences in drug seeking behavior and identifying neuroadaptations within the BLA and the BLA to NAc pathway that may be contributing to these effects.

Nicole Hinds, B.S.

Ph.D. Student

Nicole is currently a Ph.D. student at RowanGSBS. She graduated from Rowan University in 2015, where she studied Biochemistry and worked under the mentorship of Dr. Gregory Caputo. While an undergraduate, she assisted in research aimed at characterizing the self-assembly of conductive peptide-porphyrin aggregates.  In the years to follow, Nicole taught Chemistry for Atlantic Cape Community College and ran an Emergency Services Organization in her home town of Buena Vista Township, NJ. Nicole is broadly interested in neuropharmacology and is currently working to assess the neural circuitry underlying drug-seeking behavior and various coping strategies in response to psychosocial stress. While not in the lab or studying, Nicole enjoys spending time with her husband, and hiking with her sister.