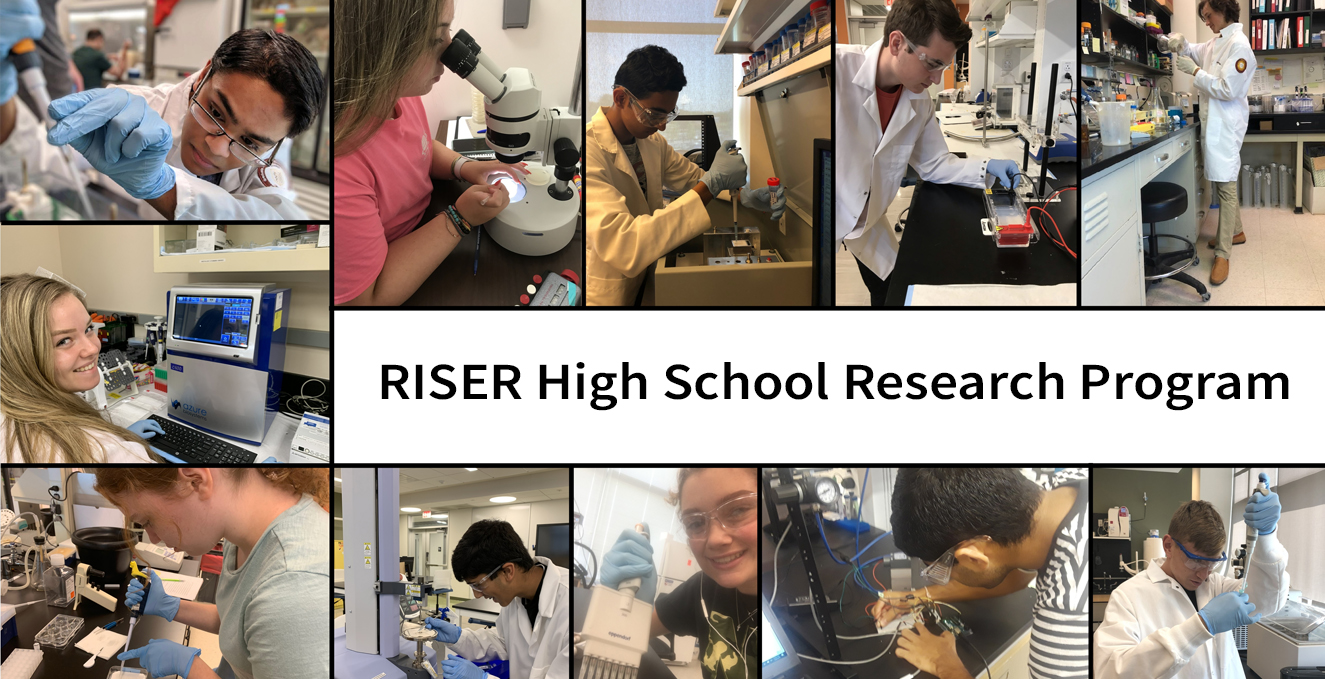 Research Immersion in Biomedical Science and Engineering at Rowan (RISER)
IMPORTANT: THE LAST DAY TO SUBMIT AN APPLICATION IS FRIDAY, JUNE 10!
We are happy to announce that we are accepting applications for the RISER program for the summer of 2022. The program will run from June 20th to July 29th, 2022 and students will be placed either in Biomedical Engineering labs (Rowan University's Glassboro campus) or Biomedical Science labs (Cooper Medical School in Camden). This volunteer, non-residential program provides hands-on research opportunities for qualified South Jersey (Burlington, Camden, Cape May, Cumberland, Gloucester, Ocean, and Salem Counties) high school rising seniors to work in cutting-edge research labs. Scholars will spend six weeks in a laboratory working on their own independent research project under the direct guidance of a Rowan faculty member, post-graduate fellow or graduate student. They will also present the results of their studies at a symposium on July 29th, 2022 attended by friends and family, faculty, lab members and high school teachers.

The program is split into two tracks: Biomedical Science (labs at Cooper Medical School campus in Camden) and Biomedical Engineering (labs at Rowan's Glassboro campus). South Jersey high school teachers wishing to nominate a student for this program can do so by selecting the appropriate track below and completing the brief form that follows.

For questions, please contact Dr. Sebastian Vega (vegas@rowan.edu).
Submit a nomination
Biomedical Science track:
Student has taken AP Biology (or currently taking)
Student completed 1 year of Chemistry (preferably AP Chemistry)
Biomedical Engineering track:
Student has taken (or currently taking) Physics (preferably AP Physics)
Student completed 1 year of Chemistry (preferably AP Chemistry)
Student completed 1 year of Pre-Calculus (preferably AP Calculus)