Meet Yvonne Ortiz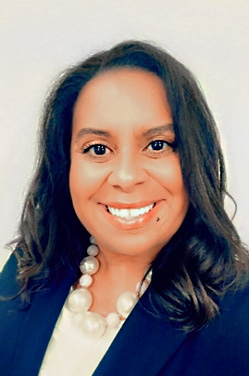 Yvonne Torruella Ortiz is the Inaugural Director of Diversity, Equity, and Inclusion at Rowan-Virtua School of Osteopathic Medicine. As part of the Division of Diversity, Equity, and Inclusion (DEI), her role is to guide the medical community to enhance the teaching, learning and working environment to increase the racial, ethnic, socioeconomic, and gender diversity of the physician and scientist workforce. Preparing culturally-proficient and humble physicians and researchers cannot be realized without introspection and action regarding anti-Black racism, implicit bias, heterosexism, ableism, and transphobia to enhance our practice.  Numerous health disparities impacting disenfranchised communities demonstrate why equitable conditions matter in medicine. 

Yvonne has a unique blend of student affairs, program review, and teaching experiences at diverse higher education institutions. For 30 years, she coached institutions on how to improve success for undergraduate, graduate and professional students; led professional learning for equity-minded practice; and created a culture of evidence for reaffirmation of accreditation. A former chief student affairs officer, she has extensive experience with grant management, alumni and donor relations, managing human and fiscal resources as well as oversight of auxiliaries. A former first-generation college student from Bronx, New York, Ms. Ortiz is a graduate of New York University and the College of Education at Rutgers University - New Brunswick. Her passion is helping students reach their educational and professional goals. Through relationship-building and partnerships with diverse stakeholders, she helped universities critique the climate to create changes that improve student belonging, faculty diversity, and promote long-term, equity-minded change. Healthy development, engaged learning, and transformative leadership become less possible if people cannot bring their whole selves to where they learn and work. A presenter at numerous national conferences, Yvonne has been recognized for her professional and civic work in equity and justice, mental health, child advocacy, and intersectionality in LGBTQIA+ and Black communities. Yvonne is an active member of Alpha Kappa Alpha Sorority, Incorporated.
If you would like to make an appointment with Yvonne Ortiz, please email switzer@rowan.edu or call 856-566-6238.