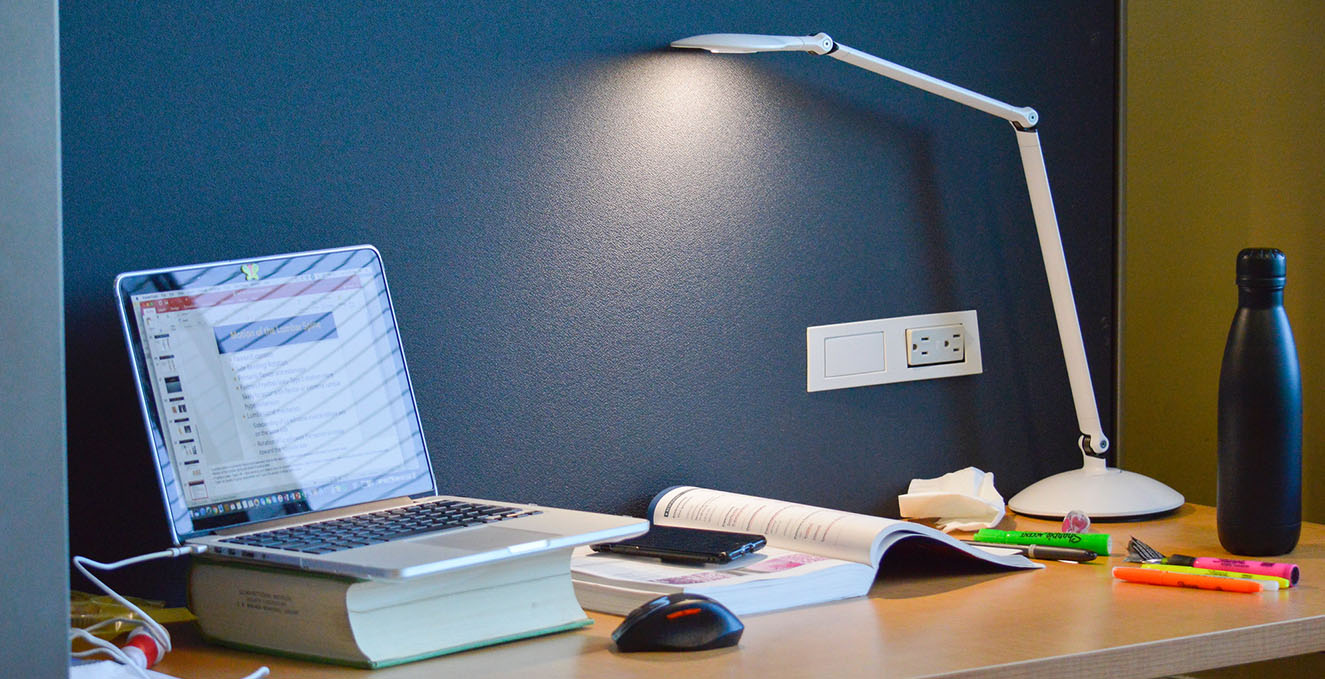 Frequently Asked Questions
We know that even after you've read through all of the financial aid pages, you may still have lots of questions. Have no fear, because we have lots of answers!
Yes. If you are experiencing financial difficulty, it is highly recommended you schedule an appointment with a counselor. Schedule an appointment here.
All of our supplemental forms, such as Change of Address and Request for Additional Aid are available here. 
Student budgets are prepared using current Department of Education guidelines, which consists of tuition, fees, cost of required books and supplies, room and board (based upon a shared dwelling), transportation, and personal expenses. In general, tuition, fees, and books come from your school's Student Affairs office. Room and board costs are constructed using Bureau of Labor Statistics data for specific geographical regions. This is supplemented with data from surveys sent to our student body.
Entrance and Exit Interviews are integral pieces of the Financial Aid Process. All first-time borrowers must complete Entrance Counseling, which advises you of your rights and responsibilities for the loan you are assuming. Exit Counseling provides valuable information on how to prepare for and repay your student loans. The University will contact students to schedule an Exit Interview before leaving the institution. For more information on completing online federal Entrance and Exit Counseling, click here.
Deferment forms are processed by the Registrar of your respective school.
Students are required to be matriculated in a program of study at least half-time for the period in which they seek financial assistance. Please refer to your school's enrollment policy.
GSBS Certificate programs are eligible programs for federal financial aid. However, you must be enrolled at least half-time for the period in which you seek financial assistance.  If you are enrolled less than half-time, you may secure a private education loan.  Compare private loan resources at ELMselect.
You are ineligible to receive federal aid as a non-matriculated student.  You may secure a private education loan. Compare private loan resources at ELMselect.
Students who have room in their budgets can request additional funds by completing the Request for Additional Financial Aid form. The form is available here.
Subtract your total financial aid award from your Cost of Attendance. Your individual budget figures along with your financial aid award can be obtained by logging into Rowan Self Service. Follow the prompts to Financial Aid. Click on Cost of Attendance for the appropriate academic year.
A student must be a citizen or eligible non-citizen to receive aid from the Federal Student Aid programs. Students should review their school's catalog for more specific information regarding citizenship requirements. If you have questions regarding eligibility, please reach out to our office at 856-566-6008 or StratFinAid@rowan.edu
Have a question you don't see answered above? Please take a moment to contact us and we'll see if we can help you achieve your academic dream: StratFinAid@rowan.edu or 856-566-6008.