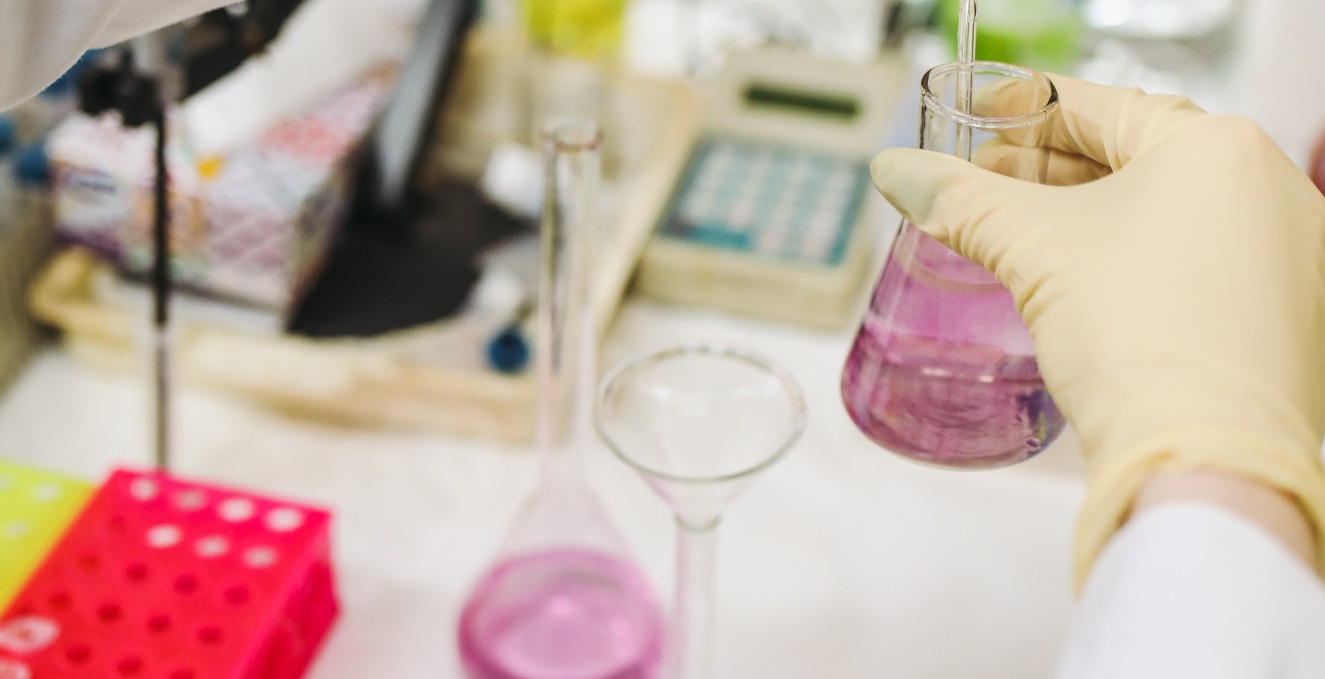 Faculty Interests
The RowanGSBS research faculty represent the Cell Biology & Neuroscience and Molecular Biology departments at Rowan-Virtua School of Osteopathic Medicine. Their scope of research interests span a wide range of disciplines that include cell and molecular biology, neuroscience, microbiology, and virology, including clinically related research in cancer, Alzheimer's, and cardiovascular physiology.
View student publications
Research Areas of Expertise
Addiction
Aging
Apoptosis
Autophagy
Behavioral Neurobiology
Blood Brain Barrier
Calcium
Cancer
Cardiovascular
Cell Cycle/Cell Differentiation
Cell Death
Cognitive Function
Delirium
Dementia
Development: Gene Therapy
Developmental Biology
Diseases - Human - Non-Cancer
DNA repair and replication
Drug Development
Drug Discovery
Gene Expression/Transcription
Genetic Diseases
Genetics
Infection
Inflammation
Meiosis and Fertility
MicroRNAs
Mitochondrial Biology
Mitochondrial Dynamics
Models of Human Disease
Molecular Oncology
Monamine Neurotransmitter Systems
Neurodegeneration
Neuroscience
Opioid Drug Actions
Oxidative Stress
Pathogenic Microorganisms
Protein Degradation/Trafficking
Protein Synthesis/Translation
Psychostimulant Drug Actions
Ribosome Biogenesis
Ribosome Biology
RNA Processing/Turnover
Signal Transduction
Stem Cell Biology
Stress and Anxiety
Transcription Mechanisms
Translational Research
Traumatic Brain Injury
Vision
Meet the Faculty
As a RowanGSBS student, you can expect the best! You will work with our community of skilled faculty researchers to answer critical questions in science. Active participation in the lab will enhance your learning and educational experience and lead to discoveries that impact the world. We encourage you to review faculty profiles to find a mentor who best suits your research goals and interests. See below to find out more about the research interests of our faculty.
Boyd Linda D.O. Brolis Nils V D.O. Caudle Jennifer N D.O. Acharya Nimish Ph.D. Anikin Mikhail Ph.D. Bommireddy Venu Ph.D. Borukhov Sergei Ph.D. Caradonna Salvatore Ph.D. Chandler Daniel Ph.D. Chang Howard Ph.D. Cooper Katrina D.Phil. Demarest Renee Ph.D. Devilbiss David Ph.D. Ellis Ronald Ph.D. Francis Jeremy Ph.D. Goldberg Gary Ph.D. Gould Francois Ph.D. Henry Michael Ph.D. Hock Carl Ph.D. Holaska James Ph.D. Houbaviy Hristo Ph.D. Kumari Archana Ph.D. Leone Paola Ph.D. Loweth Jessica Ph.D. Manvich Daniel Ph.D. Markov Dmitriy Ph.D. McBride Sean M.D., Ph.D. McQueney Michael Ph.D. Moss Eric Ph.D. Nagele Robert Ph.D. Navarra Rachel Ph.D. Neary Catherine Ph.D. Nickels Joseph Ph.D. Pestov Dimitri Ph.D. Rood Benjamin Ph.D. Shcherbik Natalia Ph.D. Spur Bernd Ph.D. Strich Randy Ph.D. Stroke Ilana Ph.D. Venkataraman Venkat Ph.D. Waterhouse Barry Ph.D. Weiser Brian Ph.D. West Elizabeth Ph.D. Yin Kingsley Ph.D.New Jersey Institute for Successful Aging Aging, Neurodegeneration, Blood-brain barrier, Dementia, Delirium, Traumatic brain injury Cell Biology & Neuroscience Mitochondrial Biology, Transcription Mechanisms Genesis Biotechnology Group Molecular Oncology,Signal Transduction Cell Biology & Neuroscience Transcription Mechanisms Molecular Biology Cancer, Cell Cycle/Cell Differentiation, Cell Structure, DNA, Gene Expression/Transcription, Protein Synthesis/Translation Cell Biology & Neuroscience Behavioral Neurobiology Cell Biology & Neuroscience Behavioral Neurobiology, Genetics, Neurodegeneration Molecular Biology Cell death,, Autophagy, Molecular Oncology Molecular Biology Models of Human Disease, Molecular Oncology, Stem Cell Biology Cell Biology & Neuroscience Behavioral Neurobiology, Monoamine Transmitter Systems, Psychostimulant Drug Actions Molecular Biology Developmental biology, Genetics, Transcription mechanisms, Meiosis and fertility Cell Biology & Neuroscience Neurodegeneration, Models of human disease, Behavioral neurobiology Molecular Biology Cell death, Models of human disease, Molecular oncology Cell Biology & Neuroscience Behavioral neurobiology, Models of human disease, Neurodegeneration Molecular Biology Mitochondrial biology, Genetics, Ribosome biogenesis Cell Biology & Neuroscience Aging, Cardiovascular, Inflammation Cell Biology & Neuroscience Aging, Cancer, Models of human disease, Signal transduction, Stem Cell Biology Cell Biology & Neuroscience Developmental Biology, Genetics, MicroRNAs, Stem Cell Biology Cell Biology & Neuroscience Tongue Genetics, Signal Transduction, Models of human disease Cell Biology & Neuroscience Development::Gene Therapy, Genetic Diseases, Neuroscience Cell Biology & Neuroscience Behavioral neurobiology, Models of human disease Cell Biology & Neuroscience Behavioral neurobiology, Models of human disease, Monoamine systems Cell Biology & Neuroscience Behavioral neurobiology, Models of human disease, Monoamine systems Cell Biology & Neuroscience Behavioral Neurobiology, Genetics Genesis Biotechnology Group Drug Discovery, Cancer Molecular Biology Developmental biology, Genetics, MicroRNAs New Jersey Institute for Successful Aging Aging, Cancer, Cell Structure, Diseases - Human – Non Cancer, Inflammation, Neuroscience Cell Biology & Neuroscience Behavioral neurobiology, Cognitive function, Monoamine transmitter systems, Psychostimulant drug actions, Traumatic Brain Injury Molecular Biology Cell Death, Mitochondrial Biology, Signal Transduction Genesis Biotechnology Group Cell Cycle/Cell Differentiation, Drug Development, Gene Expression/Transcription, Genetic Diseases, Pathogenic Microorganisms, Signal Transduction Cell Biology & Neuroscience Ribosome biogenesis Cell Biology & Neuroscience Behavioral neurobiology, Monoamine transmitter systems, Stress and anxiety Cell Biology & Neuroscience Protein Degradation/Trafficking, Protein Synthesis/Translation, RNA Processing/Turnover, Signal Transduction Cell Biology & Neuroscience Aging, Inflammation, Oxidative Stress Molecular Biology Mitochondrial dynamics, Apoptosis, Transcription, Oxidative Stress, Cancer Genesis Biotechnology Group Models of Human Disease Cell Biology & Neuroscience Aging, Calcium, Drug Development, Neuroscience, Signal Transduction, Vision Cell Biology & Neuroscience Behavioral neurobiology Molecular Biology DNA replication & repair, Neurodegeneration Cell Biology & Neuroscience Behavioral neurobiology, Addiction, Cognitive function Cell Biology & Neuroscience Models of Human Disease, Infection, Inflammation