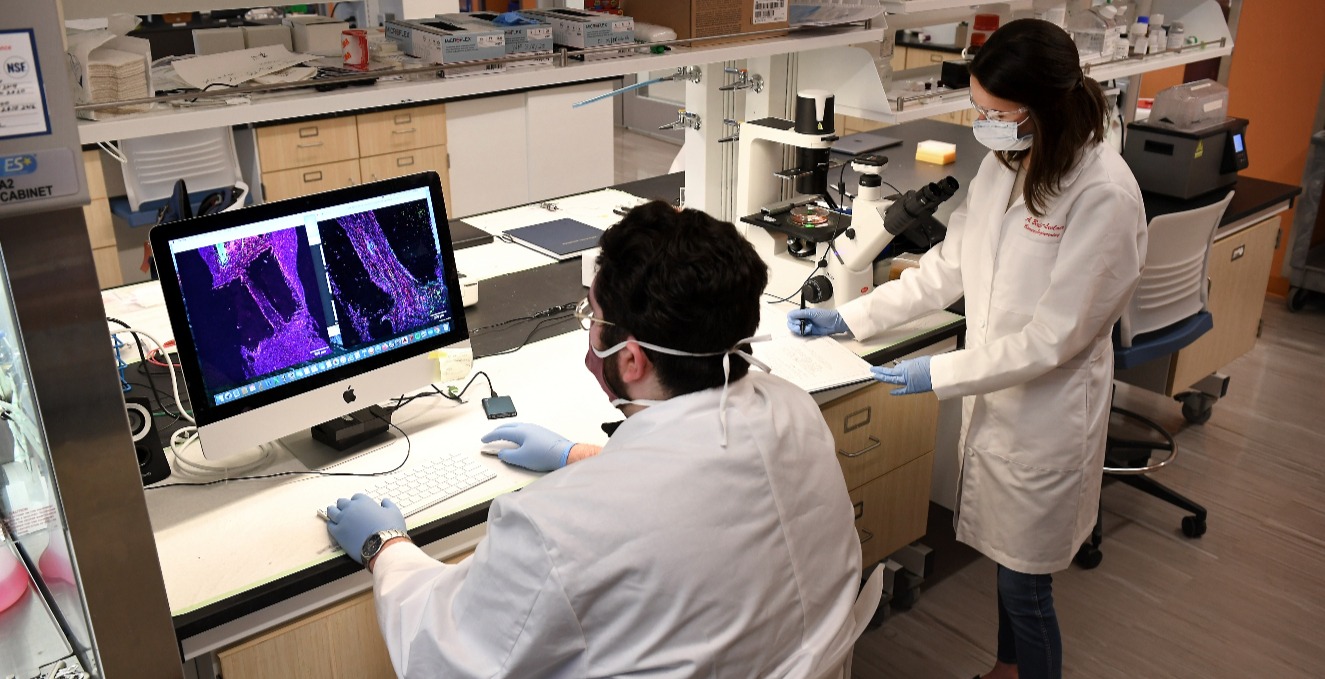 Curriculum
Designed as a seven-year, integrated experience, the first two years of the D.O/Ph.D. program are primarily completed in preclinical medical school courses. Prior to applying, the General Graduate Record Examination is optional (MCAT scores will not be accepted). In the summer before entering RowanGSBS, you will complete a seven-week lab rotation.
Apply now
Foundation Courses
Graduate Biochemistry
Molecular Biology of the Cell
Skill Courses
Experimental Design
Scientific Writing
Critical Readings
Quantitative Methods
Focus Courses
Fundamentals of Neuroscience (Fall 1st year)
Neuroanatomy or Cell Culture & Stem Cells (Fall 2nd year)
Neurophysiology or Biomolecular Interactions (Spring 1st or 2nd year) 
Graduate Genetics or Neuropharmacology & Behavior (Spring 1st or 2nd year)
Additional Required Courses
Responsible Conduct in Reseach Training
Laboratory Rotations
Advanced Graduate Research
Thesis Research/Ph.D.