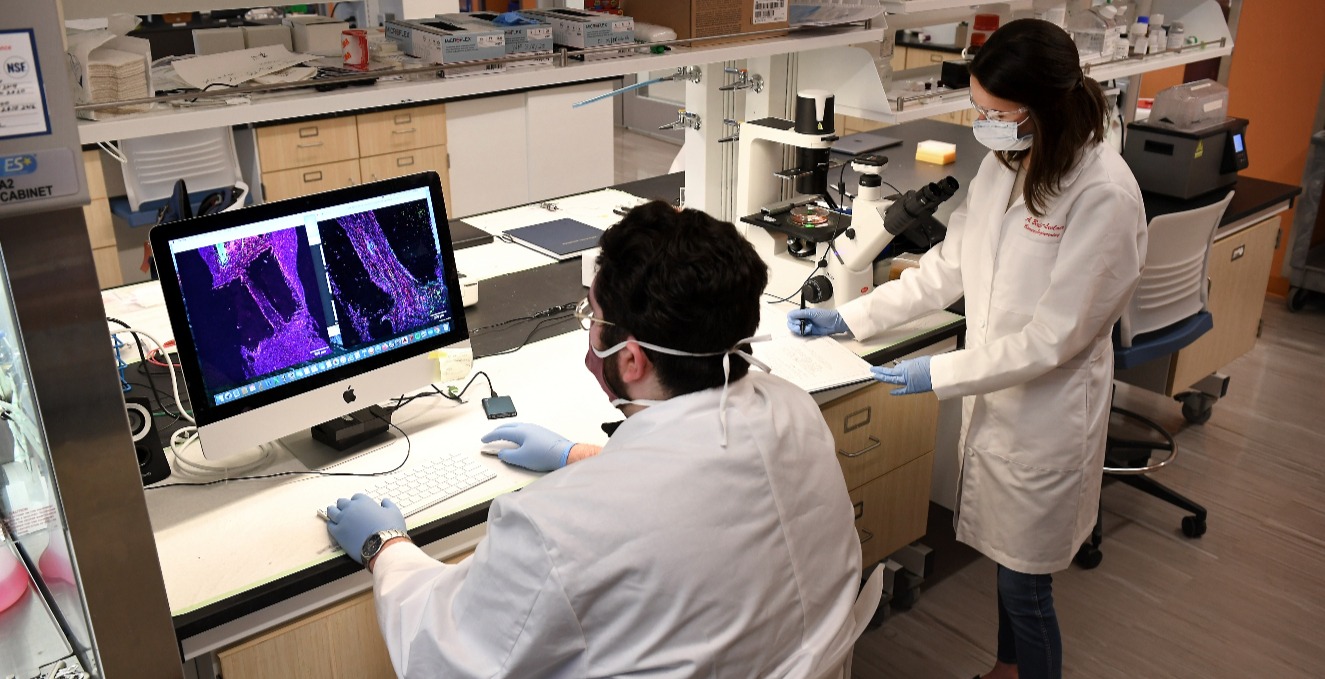 Curriculum
Designed as a seven-year, integrated experience, the first two years of the D.O./Ph.D. program are primarily completed in preclinical medical school courses. In the summer between year 1 and 2 of medical school, you will participate in the Summer Medical School Fellowship with a GSBS Faculty member. A letter from this mentor is required for your application to the D.O./Ph.D. program. 
Apply now
Foundation Courses
MCBN Foundations I
MCBN Foundations II
Skill Courses
Quantitative Methods
Scientific Writing
Focus Courses
Biomolecular Interactions
Cell Culture & Stem Cells
Graduate Genetics
Immunology
Neuroanatomy
Neuropharmacology & Behavior
Neurophysiology 
Additional Required Courses
Responsible Conduct in Reseach Training
Laboratory Rotations
Advanced Graduate Research
Thesis Research/Ph.D.