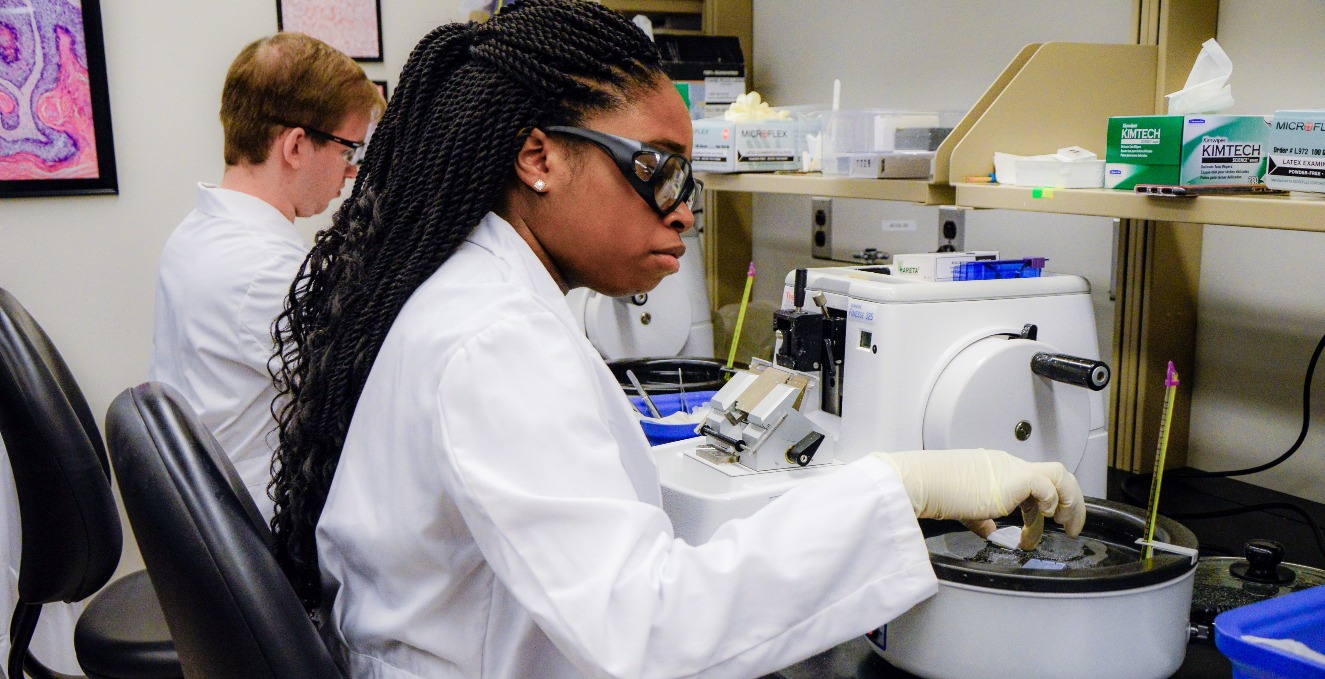 Student Outcomes
Our program's solid foundation in translational and clinical research provides graduates a variety of available career opportunities, as well as the opportunity to continue their education by transitioning into medical school or a Ph.D. program. Graduates are well-prepared to take the certification exam in Histotechnology offered by the American Society for Clinical Pathology Board of Certification.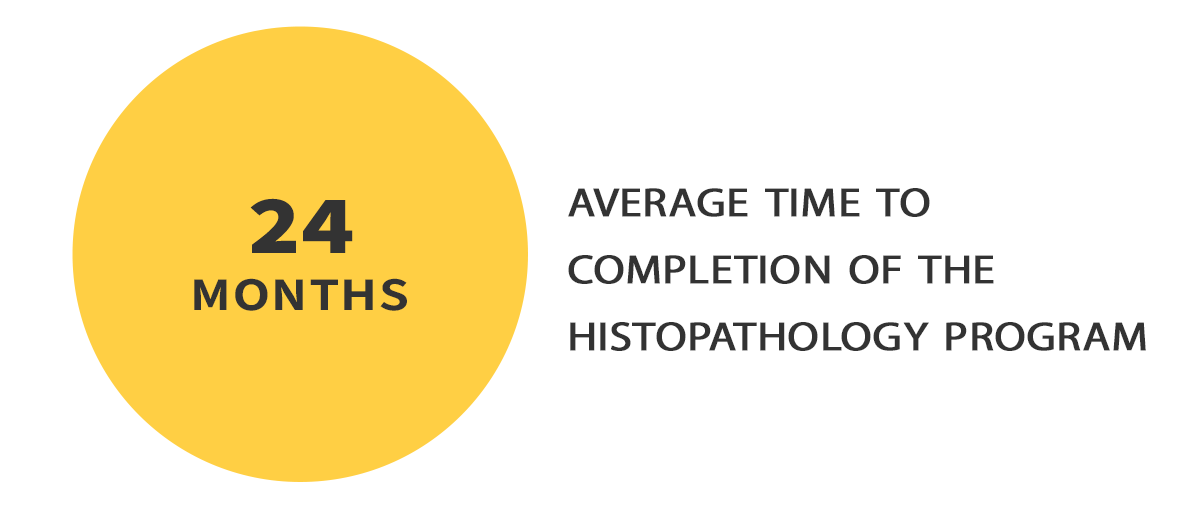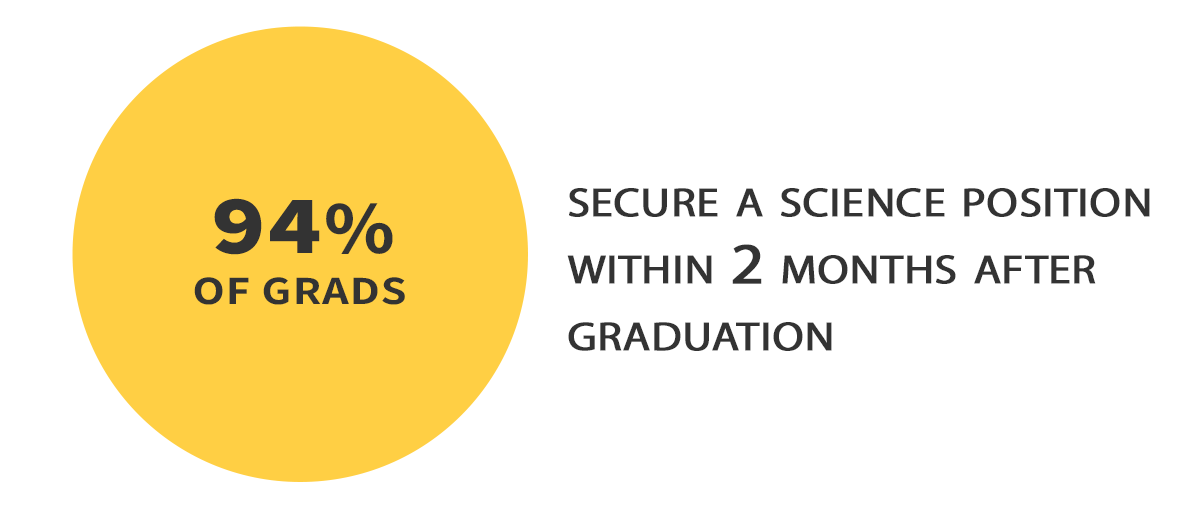 Apply now
Where Our Students Go
Most of our graduate journeys include becoming Histotechnologists at a variety of clinical settings, including the University of Pennsylvania Mohs Dermatology Lab, Children's Hospital of Philadelphia, Cooper University Health Care, Penn Vet at UPenn, Syneos Health, and Virtua Memorial Hospital; as well as research-based settings, including Corteva (DowDuPont), Discovery Life Sciences, LabCorp and Lankenau Institute for Medical Research. We also have graduates attending medical school at Idaho College of Osteopathic Medicine and closer to home at Rowan-Virtua School of Osteopathic Medicine.
Mahamane Saifoulahi Oumarou Souley
M.S. in Histopathology, 2023 

Research Physician, Children's Hospital of Philadelphia

 

2023 Outstanding Academic Achievement in Master of Science Award Recipient

Lianne Adolphe
M.S. in Histopathology, 2019 

Histology Technician, University of Pennsylvania Mohs Dermatology Lab, 2019-2021

Rowan-Virtua School of Osteopathic Medicine, Class of 2025

 

Alexander Ciaciarelli
M.S. in Histopathology, 2020 

Histology Technician, Virtua Memorial Hospital

 

2020 Outstanding Academic Achievement in Master of Science Award Recipient

James Jarrett
M.S. in Histopathology, 2019

Research Assistant, Children's Hospital of Philadelphia

 

2019 Outstanding Academic Achievement in Master of Science Award Recipient

Karla Donovan
M.S. in Histopathology, 2018

Histotechnologist, LabCorp

 

2018 Outstanding Academic Achievement in Master of Science Award Recipient