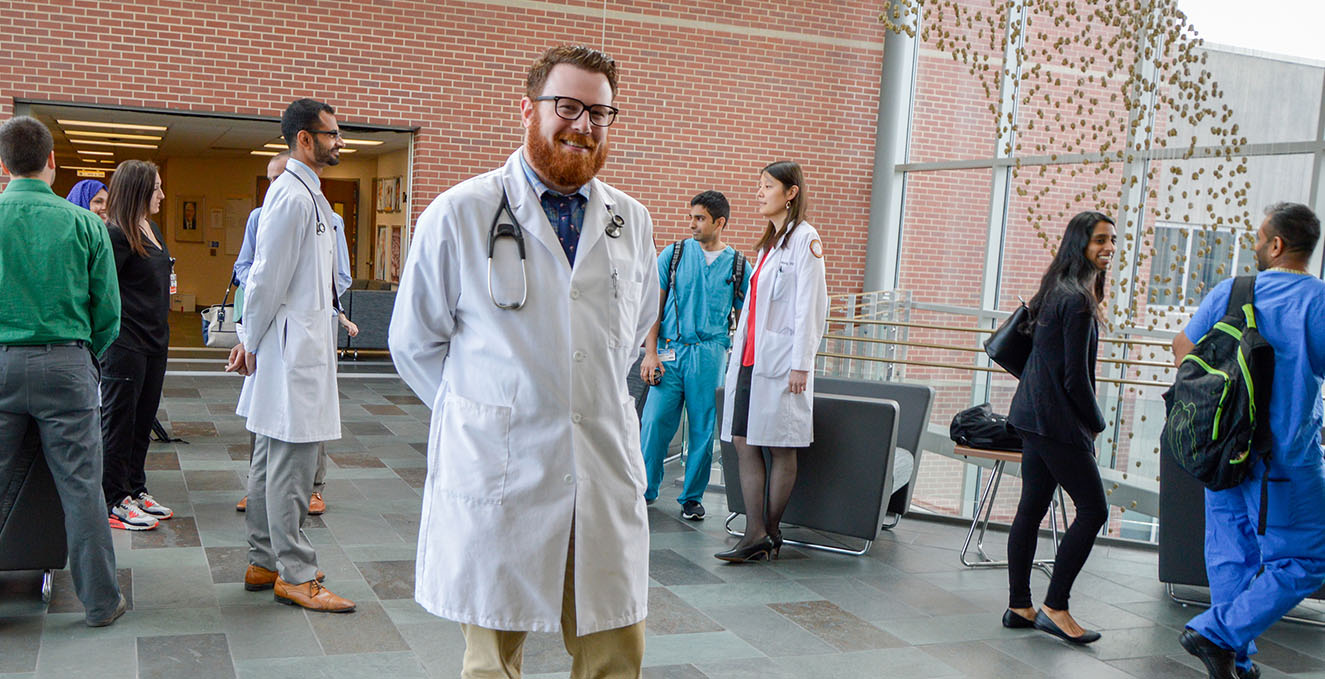 Cell and Molecular Biology D.O./Ph.D. Program
Highly-qualified RowanSOM students have a unique opportunity to gain medical school training and conduct biomedical research in our D.O./Ph.D. dual experience. In this program, you will have a strong support network of RowanSOM and RowanGSBS faculty mentors. Graduates will become physician scientists with the credentials to practice medicine and contribute to the study of diseases, new medical treatments, clinical trials, and become educators to the next generation of physicians.

D.O./Ph.D. scholarships are available to all accepted applicants of this program.

Current RowanSOM students in their 1st or 2nd year of medical school who are interested in gaining dual experience in conducting translational research, in addition to medical school training, are encouraged to apply.
Apply now
Program Timeline
Years 1-2: D.O. program at RowanSOM
Years 3-5: Ph.D. program at RowanGSBS*
Thesis research and additional courses
Years 6-7: D.O. program at RowanSOM
*The Ph.D. program may take longer than three years. You will NOT be allowed to return to the D.O. program until you have publicly defended your doctoral thesis.
Admissions Requirements
Same admissions requirements as Ph.D. in Cell and Molecular Biology program plus:
Students must be enrolled in the D.O. program at the School of Osteopathic Medicine at the time of application
Obtained an average of High Pass or better in medical school courses
Must have participated in the SOM Summer Medical Research Fellowship program with a GSBS faculty member/mentor during the Summer of the 1st year of the D.O. program
One letter of recommendation must be from the SOM Summer Medical Research Fellowship program mentor
Pass first part of the COMLEX exam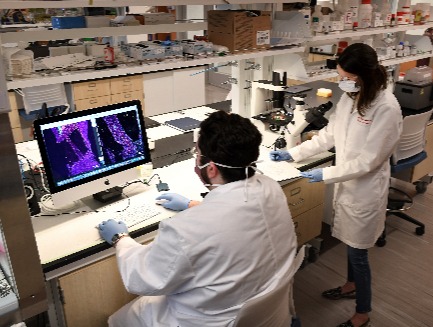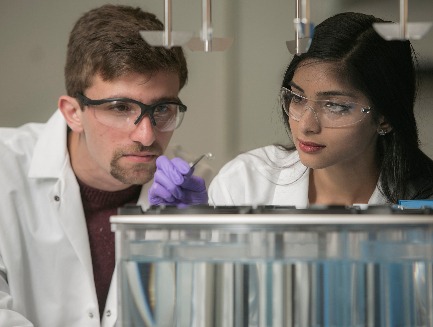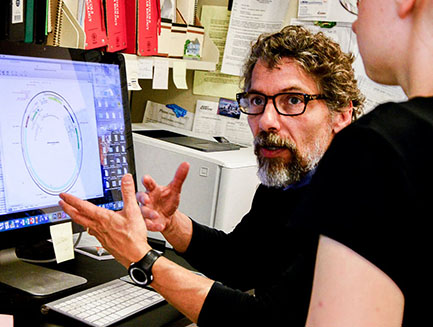 Let's Talk Science
Our digital brochure has all the fast facts you need to know about our D.O./Ph.D. dual experience. Select the download button to view it now! Download the brochure