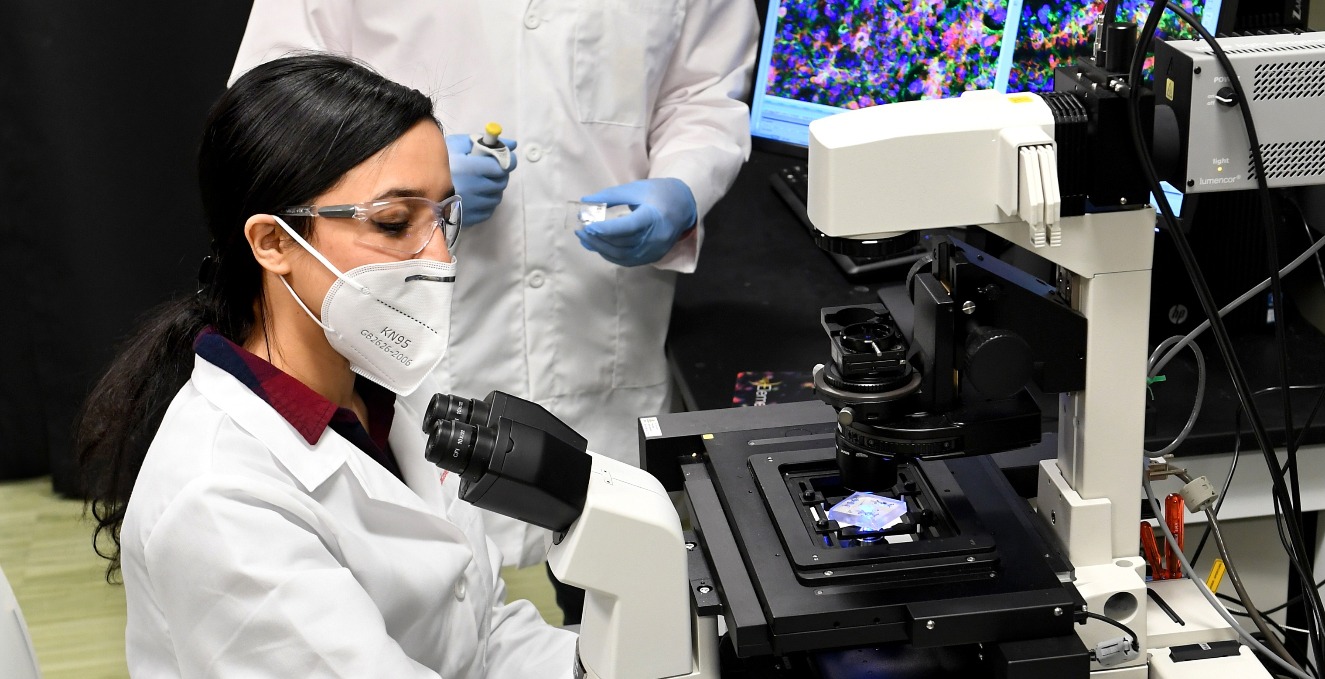 Accelerated B.S./M.S. Program
In 2015, Rowan-Virtua GSBS partnered with the College of Science and Mathematics of Rowan University to offer new accelerated program options in the sciences. Within five years, students can complete one of five undergraduate majors to fulfill the baccalaureate degree requirements and earn a Master of Science in Molecular Cell Biology and Neuroscience with Rowan-Virtua GSBS. This 5-year dual degree designed to link undergraduate and graduate research programs and prepare students for PhD programs, professional schools or careers in biomedical research.
Learn More
Undergraduate Degree Options at Rowan University
Graduate Degree at Rowan-Virtua GSBS
Molecular Cell Biology and Neuroscience encompasses a broad range of disciplines that build upon the foundation of biochemistry, molecular cell biology and neuroscience to explain biomedical processes that occur at the level of cell, tissue and whole organism. It employs diverse experimental approaches to investigate neuroscience, gene expression, cell growth and signaling, tissue and organ development, inheritance, reproduction, disease pathology, stress, and aging. The Master of Science degree includes a wide range of coursework but our emphasis is on intensive research, original experimentation and high-quality publications. It prepares students for careers that require skills in experimental design, data analysis, scientific writing, technical communication, and oral presentation, culminating in a Master of Science thesis.
Dual Degree Timeline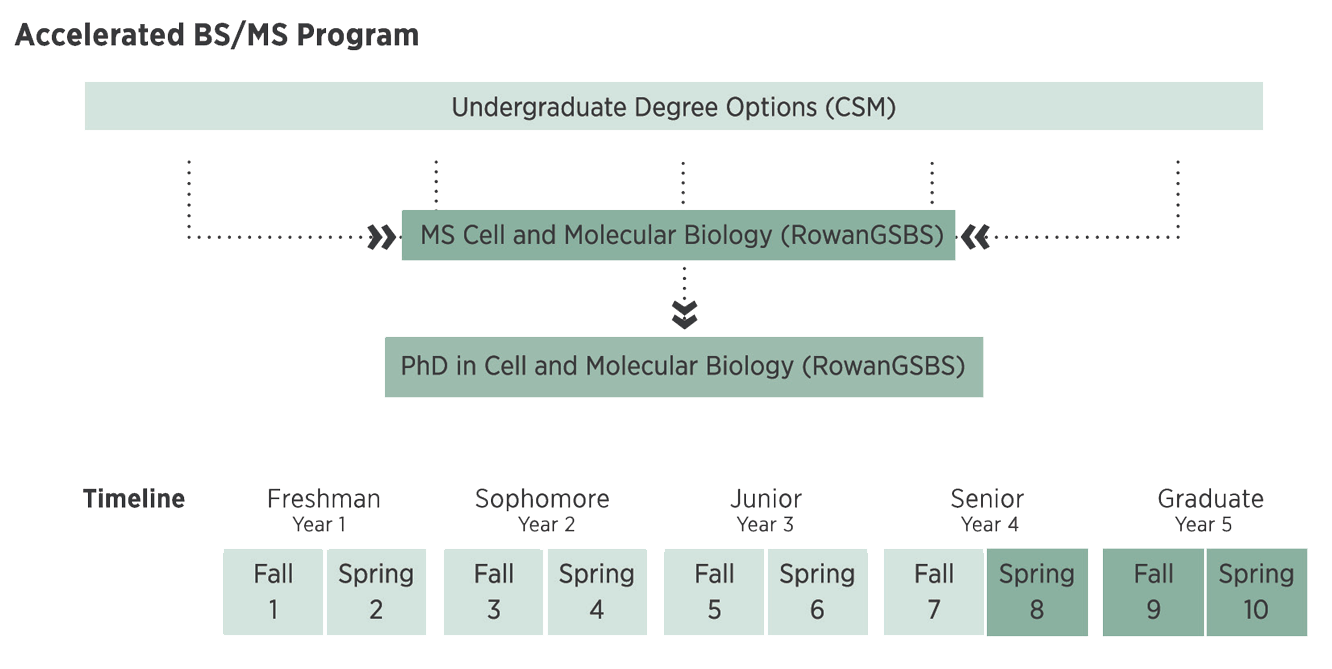 Steps Towards Admission
All students interested in pursuing the dual degree must be a matriculated undergraduate student at Rowan University in one of the undergraduate programs in the section above.
Meet with undergraduate Rowan University advisor.
Participate in undergraduate research freshman and/or sophomore year (optional but highly recommended). Check out our PAID Summer Undergraduate Research Experience (SURE) internship program.
Take General GRE in fall semester of junior year (optional).
Apply to the Master of Science in Molecular Cell Biology and Neuroscience Program at Rowan-Virtua GSBS during winter break of junior year.
Submit one letter of nomination/recommendation from a faculty member in your undergraduate program as part of your application.