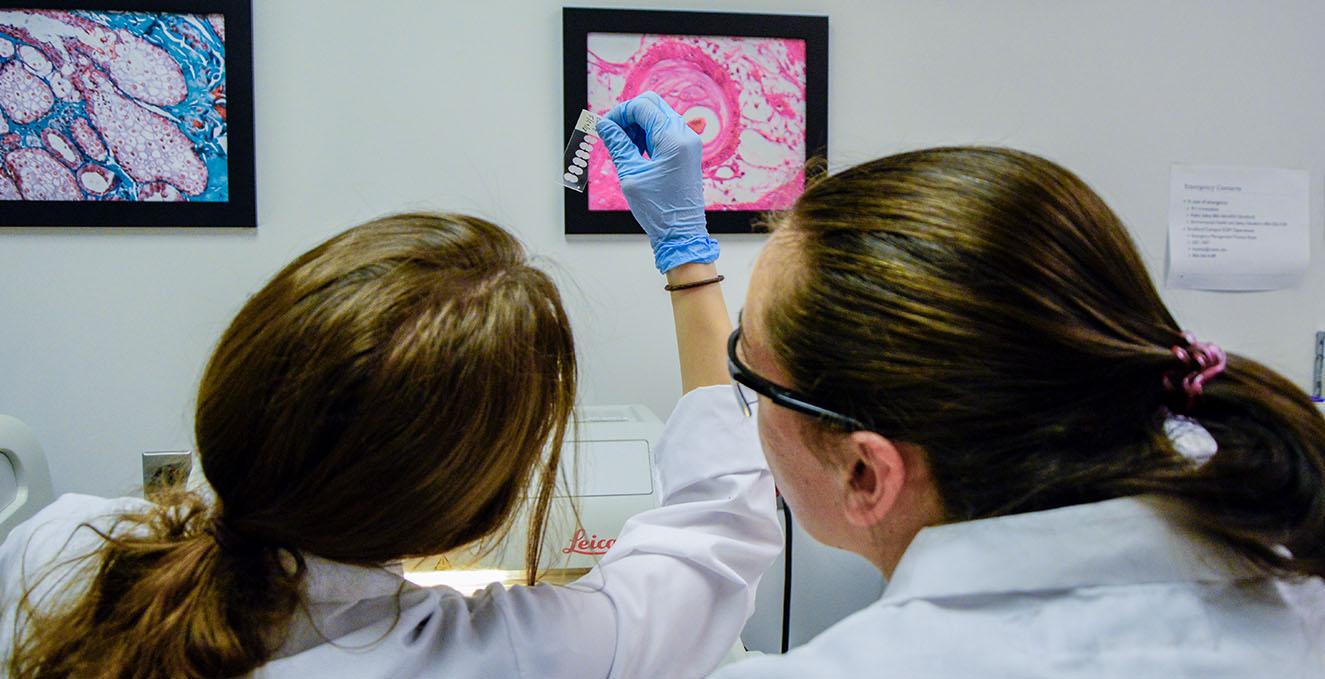 Histopathology
The Master of Science in Histopathology (MHP) program is a rigorous, hands-on program designed to prepare students for careers in clinical and biomedical research laboratories. This five-semester degree can be completed in as little as 21 months. In our program, you will actively participate in over 300 hours of training with expert instructors in basic molecular biology, histology, and animal research techniques. You will also gain valuable professional experience in internships at a clinical or research laboratory.
Graduates of the program are:
Able to work in clinical histology laboratories or an academic or private research laboratory.
Skilled at performing routine and advanced techniques utilizing rodent models of disease effectively and ethically.
Well-prepared to enter a doctoral, medical, dental, or veterinary program.
This challenging program features focused learning with both Program Directors Dr. Renee M. Demarest and Dr. Catherine L. Neary.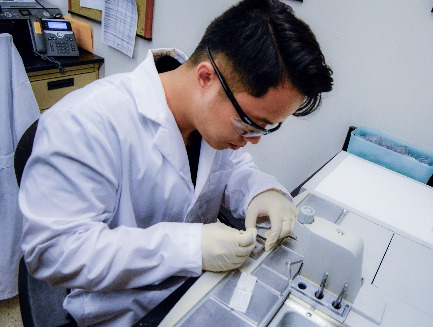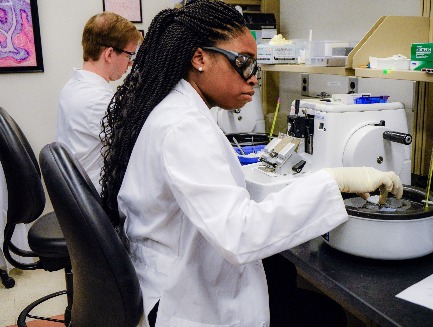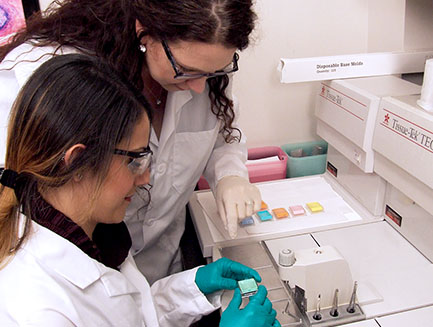 The Field of Histopathology
These links are helpful for getting more information about the exciting and growing field of histopathology:
Let's Talk Science
Our digital brochure has all the fast facts you need to know about our Master of Science in Histopathology program. Select the download button to view it now! Download the brochure